Summoners, due to a technical issue, this week's series of Alliance Quests will be cancelled at 4pm PT. There will not be any Rewards for this series. The next series of Alliance Quests will start on April 18 at 12pm PT. We will be assessing the impact on Alliances and compensating accordingly, as well as returning Alliance Tickets.
Not Everyone Playing Uncollected Monthly Quests Are Whales or Cavalier!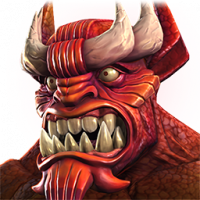 Unknown_Soldier
Posts: 146
★★
The last few monthly events of uncollected quests have has some ridiculous BS nodes that never were introduced before. Nodes like "Cant Touch This" "Destructive Feedback" "Selective Timestream" "Sixth Sense" etc make the ability to complete the quest for those of us who dont have a roster of SPECIFIC awakened champs impossible! Upon doing more research I have found out these "interactive" nodes are found in ACT 6! The great majority of uncollected players haven't even played ANY part of Act 6 NOR do they even have access to it due to 6-star champ requirements. I personally haven't even completed Act 5 all the way through. Most of us are NOT Calvalier. We play Uncollected to get resources so we can be able to access harder content. These nodes should NOT be part of monthly quests.

Before any one responds with a cynnical or patronizing comment......if u are Calvalier...good for you. If you have all the 5-star awakened champs to bypass these nodes......I'm happy for you. I'm not a noob nor do I believe I'm alone in this concern.

I have played this game over 4 years now...and I don't think it's in Kabam's best interest to alienate the huge amount of uncollected players. This trend needs to stop.