MCoC Roadmap: Prelude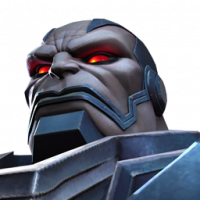 Kabam Miike
Posts: 7,766
Administrator∙Moderator ›
Summoners!

We want to thank you all for your patience as we worked not only to get a Roadmap together, but also commit to the changes we want to make to the future of our Development Roadmap in order to create the best Contest of Champions possible for all of you.

Click here to read "What's Coming In The Contest: Prelude."

This Roadmap will be made public in a series of 4 blog posts. Today, we're sharing with you a prelude of what to expect. This covers very high-level topics and gives you an insight into what is coming. There won't be a lot of information here, but the individual posts covering those topics will dive deeper into each of the topics, and more.

If you feel that we've missed something, let us know in this thread. It may already be in one of the posts and not called out here, we may still have time to add it to one of these, or it may just not be on the radar at this time.

We won't have answers to any questions regarding details or particulars today, so please hold them for the individual posts that are still to come.