Kabam you said you would change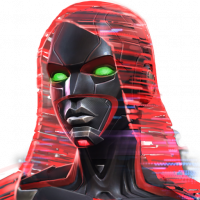 Jinøra
Posts: 95
★
You all said you would listen to our feedback and react appropriately.
Your players are BEGGING for this title requirement to change
RNG has never been the way we've done progression levels in the past. Back in 2017 if you beat 5.2's Collector with Four star 4/40's instead of 5/50's you were admired and respected, NOT PUNISHED.
When you announced your roadmap this year a lot of us were weary to trust you but we did because you delivered on a lot of great updates to make the game more fair and fun for all.
PLEASE LISTEN TO YOUR PLAYERBASE AND CHANGE THIS REQUIREMENT.

Post edited by Kabam Zibiit on