Nodes that should hurt...except they don't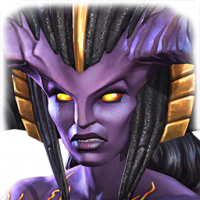 phillgreen
Posts: 2,265
★★★★
So I was messing around, found a path with lifecycle on it.

Got bored after 500 hits with aegon on the first fight of the path and ended with a SP3 then a hit. The rest of the lane was super easy after that though I put 100 hits on the meter for the next couple just for fun.

Lifecycle is one of those nodes that can be a real pain in the neck, but with Aegon it's actually fun.

What other node/champ combo have you found that turns what should be annoying into a fun fight?