Summoners, due to a technical issue, this week's series of Alliance Quests will be cancelled at 4pm PT. There will not be any Rewards for this series. The next series of Alliance Quests will start on April 18 at 12pm PT. We will be assessing the impact on Alliances and compensating accordingly, as well as returning Alliance Tickets.
A huge congrats to Mr Kabam Broccoli!!!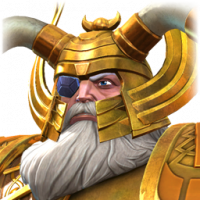 TheInfinty
Posts: 1,311
★★★★
I just wanna say congrats man! You have made some of the most incredible champs in this game. Here are some of his finest works. Doctor Doom,Apocalypse(thread about why he is an amazing champ coming soon!),Mysterio,Nick Fury,Red Guardian and most recently iAbomb! From the bottom of my heart kabam broccoli great job and all the fantastic champs you have made and I'm so glad you work on this game. I hope to see many more great characters from you!