Summoners, we recently encountered an issue with the Alliance Quest Setup Phase Starting Timer that may cause the Setup Phase Starting Timer to display erroneous information, though we are working on a fix for it as quickly as possible. Additionally, if the Setup Phase does not let you plan your days in advance, you will be able to once the Event officially begins on the Alliance Quest Start date.

For clarity, the next Alliance Quest Enlistment Phase will begin on December 5 at 20:00 UTC, regardless of what the in-game timers display.

The next Alliance Quest Start will be on December 6 at 20:00 UTC. This is when Summoners should be able to enter each Map. Thank you for your patience and understanding as we work to resolve this issue.
Alliance War Season Rewards will start to roll out to Summoners very soon. These will take a while to get to everybody, so do not worry if an Alliance Mate receives their rewards, but you haven't yet. We thank you for your patience.
Side Quest - Horrible Design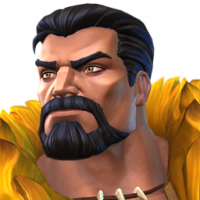 Polygon
Posts: 2,008
★★★★
You need 27 runs in legendary and 5 in epic for the max shard /t5cc rewards, and only get 32 tokens, meaning if you mess up just once you're done. I accidentally entered the wrong quest, didn't leave the map and sent a ticket and nothing could be done, 2k 6* shards down the drain. This should be a lesson to Kabam going forward not to have side quests like this. Before video guides came out, you needed to solve a system of linear equations to know the optimal distribution between legendary/epic to get max rewards and I'm certain others have messed up as well. Shouldnt be punished if it happened just once.

There should be a way to obtain additional tokens perhaps through a daily cav offer or something.
Post edited by Kabam Ahab on