**UPDATES TO ENLISTMENT GIFTING EVENT:**
To prevent exploitation, we will prevent new Accounts from being able to Gift enlistment crystals. We will also be taking action on those who are using 3rd Party Sellers, Bots and other farms to gift themselves mass amounts of Enlistment Crystals. Lastly, we will be adding an expiration timer to Enlistment Crystals. All unopened Enlistment Crystals will expire on Oct 18 @ 17:00 UTC. For more information, please see this post:
https://forums.playcontestofchampions.com/en/discussion/346104/updates-to-enlistment-gifting-event
**KNOWN ISSUE**
We have adjusted the node placement of the new AW maps to better allow path traversal. As a result, defender placements have been reset. Please, take a moment to re-place your defender setup. We will be pushing out a message in-game shortly.
Lifecycle does not belong to Uncollected EQ (at least in my opinion)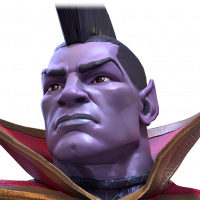 LOLOLOLOL
Posts: 8
★
Lifecycle node requires very specific champs which are high rank and most uncollected players do not have a roaster big enough to deal with it. I read in another post to use the AA, Apocalypse, White mag but I don't have Apocalypse (any star), White Mag I only have as a 3* and my 4* AA is not awakened.

Uncollected difficultly was always (at least from what I can remember) a difficulty which did not require a very niche champs (most niche node which I can remember is that you need to have 3 buffs to make damage).

If Lifecycle was not enough you included unblocked SP, power rotation (or however it's called) we're your power bar is drained) and you used Blade which can be very annoying when he decides to Regenerate instead of using a SP. Plus I probably forgot one or two more annoying nodes.

You want players to progress faster and then you add such big roadblocks at only a 3rd quest which means that a player can only explore first chapter. Seeing this node a a 3rd quest I'm honestly scared to even see which nodes you included in the remaining 3 quests.