A few things to keep in mind before Black Friday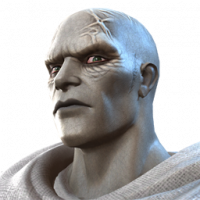 Suros_moon
Posts: 221
★★★
Hey all I just wanted to revisit a few things that I think we should all think long and hard about before making decisions purchase wise today. Remember that, for all the words and whining, there's only one place that companies derive meaning from: financials. So here we go:
- Quicksilver/SW synergy NERF (thats what it was and no amount of downplaying will change it). There was significant alarm about how the synergy had obviously not been tested (as evidenced by the immediate feedback they received and extremely easy play testing) followed by deflection and vague claims that an "
appropriate amount of testing was done
". The synergy was then nerfed down, however, the icing on the cake was that these changes all occurred AFTER the bundle was done selling while the concerns were brought up that day. After having all this splayed out, the response was that we can change anything whenever we want and that "
this will continue to happen in the future
". Note also, that this was not a unit based offer but rather plain dollars which kabam is now proudly touting that they will play fast and loose with.
- VFX debacle. Upon the release of 8.1 the game was plagued by a bug causing dozens of effects to become invisible. While annoying in its own right, the resulting fallout for 8.1's final boss was game breaking. Without being able to see the trap, the entire mechanic for being able to combat the boss was made a guessing game at best and downright unfair at worst. It is not unlikely to say that this bug caused an inflated usage of items on the part of every player who stumbled into it. In fact, Im sure that we could compare metrics for average items spent during the bugs duration inside of 8.1.6 to the following weeks and the dropoff would be statistically significant. Now, this situation obviously warrants action on the side of kabam- and, in the wake of the bug fix, there was three days of silence followed by the announcement that the situation was "
being monitored
" to gauge how we were affected (implying heavily that items would be calculated and sent put based on the fiasco). Of course, we know how this story ends and, almost a full month later, the real news was dropped, once again, that
nothing was being done
. Note that this response didn't say that "we determined the effects were minimal" or that "no significant change in item usage was detected" but rather that they simply weren't responding to whatever the mess was.
- Day of the Deadpool. Ah yes, one of the biggest controversies this year and not without reason. To summarize, kabam took out free aspects of the event, namely: gold offers, but retained every monetized aspect. This news was
relayed
using an account previously known for trolling leaving many confused about its legitimacy (made even worse by the fact that the slashing of gold offers was referred to as "trying something new"). The
master-thread
racked up 23 pages of disappointed, confused, or otherwise angry summoners over the course of 8 days without a single word from kabam.
- Battlegrounds. Writhe with modders, dozens of threads on this exist and most, if not all, top players have said that the game mode is often unplayable. Additionally the
rampant monetization
it was introduced with showcased exactly where their head is with the future of the game. A funny note is that kabam responded early in this thread by saying that changes would only occur if there was something "egregious" only to later bend to the complaints which implies that even they saw how over the top the process had gone.
With all this in mind I cannot, in good conscience, spend anything this weekend. Without the gifting event I am, frankly, scared of how hard kabam is going to push this model. If, for no other reason, remember that the relevance of 6 stars is about to see its twilight and no amount of spending can change that. Additionally feel free to drop your own grievances below, I just wanted to list those that I felt most strongly about so I didnt cover every terrible response we've had
Post edited by Kabam Miike on