BG question to Paragons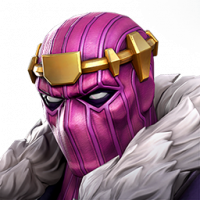 Chatterofforums
Posts: 1,246
★★★★★
I wanted to see how Paragons feel about current matchmaking in Bgs so figured I'd ask this question to all of you.

Quick background, I'm end game player, have 100% all content (spend a little but very far from a whale) and before the "git gud" comments flood in, be advised that I have hundreds of gameplay vids on my channel showing I'm fine on the "git gud" category.

Last few seasons, with minimal effort I was out of victory track and in gladiator circuit within first week of BG season. Ive finished decently high top 1000 players in GC each season (without much effort) of BG.

This season, I've put in similar amount of effort but am still in gold. I know with more effort that will change soon and will change as the season goes on, but I can't help but feel this seems a bit unfair based on recent matchmaking changes.

Im fairly positive I'm not the only paragon or high prestige player in this situation and can't help but get annoyed when I see far weaker players who would get slaughtered against me already in GC because the matchmaking system matches weak players against weak players while strong players have to try and win several in a row against end gamers and massive whales in every tier starting in bronze.

This is the only game mode that I'm aware of that actually rewards players for having weaker accounts, avoiding rankups and avoiding prestige. It really doesn't make sense to me. It makes less sense since Kabam tries to do a very similar thing in AW seasons a couple years ago and it was a massive failure and resulted in far weaker alliances getting same or better rewards than much stronger alliances.

We are all competing for same rewards in BG (yes, stores have different prices but we competing for exact same rewards, to include exact same amount of battleground tokens) so why is it setup this way.

I know the lower players have to love this so I'm sure plenty of troll comments coming, but I'm curious to see how others in similar situations feel.

Personally, I feel like it's counterproductive on Kabams end doing it this way.