Get a Free 3-6 Star Baron Zemo this Week!
Log in to the Summoner's Market at
https://store.playcontestofchampions.com/
and claim the Baron Zemo Selector between 10am PT November 24 and 10am PT on December 1st.
Proven and Below: 3-Star
Conqueror/Uncollected: 4-Star
Cavalier/Thronebreaker: 5-Star
Paragon/Valiant: 6-Star
You can only claim this Baron Zemo one time. The Baron Zemo is delivered as a selector, claiming it will require you to choose your rarity immediately. If you plan to change your Progression level during the Cyber Week event, we suggest you wait until you have made that change before claiming this selector.
Due to issue with the "Not Another Anime Reference" Solo Event, we will be disabling the event for the time being. We will return the event at a future date when the issues have been resolved. We apologize for the inconvenience.
**BANQUET EVENT PSA**
To fully participate in the upcoming Banquet's Alliance Event you will need to be in your alliance for 14 days prior to the event's start date on December 20th. That means, stay in your alliance from December 6th onwards to enjoy all there is to offer in the Banquet event.
"just DON'T do modok's lab" advice kinda misses the problem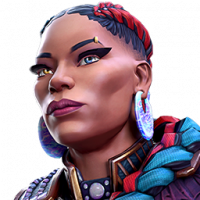 HawkFanDanTheMan
Posts: 37
★

Let's just say kabam decides to nerf gwenpool and hyperion the way they did with dr strange, and you depend heavily on those two to get you through tough content. How would you feel about that nerf? So you suggest something has to be done about it cuz it's a low move, but someone tells you "just CHOOSE not to use them"? See how hearing someone say that feels like rubbing salt in the wound?

The problem with this event is that people felt like the opportunity to get rewards was taken away from them due to the increased difficulty which felt a bit "unfair". Yes only a few people are affected, and yes they have the option NOT to do the event or to stop playing the game altogether, but that is simply telling ppl to live with the "unfairness" instead of providing a solution that addresses it. Simply ACKNOWLEDGING the unfortunate nature of the increased difficulty is better than giving the "just don't do the event" advice, even though it's a valid option and that the person might mean well by saying it.

I put "unfair" in quotes because that's subjective. End game players and newbies won't be able to empathize with this and might even deny the increase in difficulty being a "problem" since it isn't one to them and that's completely fine, but please don't INTENTIONALLY invalidate the frustration people are experiencing from the increased difficulty. That's just beating a dead horse.
This discussion has been closed.