**HOTFIX AND GOODIES**
Our latest Hotfix is now live for both iOS and Android! Please manually update your game. Additionally, because of the bugs' impact on energy refill consumption, we have provided summoners with Energy Refills and a few other items to assist in the Contest! Sign in and check your messages now to claim yours!
How to de-curse an account?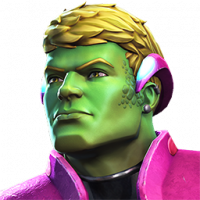 Aldac
Posts: 406
★★★
After a spectacular run of awful pulls from crystals of all types for the past few months I have come to the sad conclusion that my account has been cursed/had a hex bag attached to it by a witch/been built on a Native American burial ground.

Does anyone know of any methods I can use to remove this unfortunate curse? All charms, spells, rituals or Winchester brother phone numbers welcome.