Please note that when we enable the 1 Loyalty Cost for Revives in Alliance Wars for Season 34, they will not be visible from the screen that appears when you choose to Revive or Heal a Champion from the Fight Screen.

You will be able to purchase Revives from the Loyalty tab in the Store Menu.
Why does the catalyst selector force you to choose right away?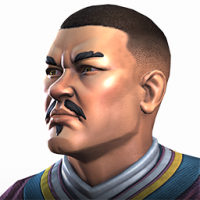 crogs
Posts: 634
★★★
Why isn't it something you can have in your items and use it when needed? Did the normal claiming of rewards and all of a sudden had the t4 class selector pop up. Have no clue what class I need and don't really want to pick one I have in the stash already since the value of trading in sucks, and there could be a class I need. Yes, it's first world problems considrirjg I'm sitting on t4c crystals and shards, but that's exactly why you shouldn't be forced to use it withough being able to see what you have going on.

Annoying because you can't even close and log back in to get to your inventory. It forces you to choose before you do anything.

At the very least you could have what's in your inventory under each class. Like when you're buying shards/fragments from the store, it tells you what you currently have before you buy. And maybe that should go under the suggestions section. If you're going to force us to choose point blank, at least let us know what we currently have. Feel like I'm wasting a t4c now.