Summoners, the Necrosword Crystals (the crystals in the Knull Cavalier Preview Bundle) currently have a higher than intended drop rate of 6-Star Champions.

We will be leaving the crystals as is for the time being, but will be correcting the drop rates before Knull receives his official release on October 28th. To ensure that this does not affect anybody that purchased this preview bundle, we will be auto-opening these crystals before that date, but this means you will not see what you received. To avoid any confusion, please open your crystals yourself ASAP.
Which Mutant to R5? Archangel vs. Colossus!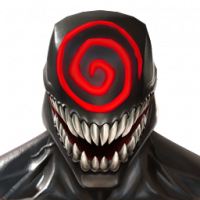 RoOOts
Posts: 234
★★
Hello fellow summoners,

which 5 * Mutant champ would you R5 in my case?

Archangel or Collosus?

I already have Domino at R5.

My other R5 are DH, Ghost, Hyp, Venom, SS, Aegon, Quake, Void.

Don't have 5* Emma Frost or OR.

Im cavalier, have done most variants, and one run through 6.2. would like to try one run through 6.4 soon.

Additional Quesions:

-I could lvl up each one of them pretty high. Which sig lvl would you recommendnfor each char?

Are there any other really good/necessary synergy do consider?

Thank for your help!

BG

Ro00ts
Which Mutant to R5? Archangel vs. Colossus!
34 votes