Summoners, the Necrosword Crystals (the crystals in the Knull Cavalier Preview Bundle) currently have a higher than intended drop rate of 6-Star Champions.

We will be leaving the crystals as is for the time being, but will be correcting the drop rates before Knull receives his official release on October 28th. To ensure that this does not affect anybody that purchased this preview bundle, we will be auto-opening these crystals before that date, but this means you will not see what you received. To avoid any confusion, please open your crystals yourself ASAP.
Forgive me if this violates the rules, but: Dearest Kabam...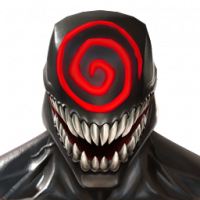 Aaronk90
Posts: 54
★
Can we please just take the game down for awhile, get it right, and bring it back up? Or at the very least, take AQ and AW down until things are back to normal? The silver lining to this whole situation is that the issues mostly took place upon conclusion of the most recent alliance wars. That being said, placement phase is happening now, not to mention the numerous times the game has been down during this AQ cycle. How long can this go on with intermittent outages? I think I speak for most players when I say: take it down for an extended time, fix it, and let's get back to normal. Personally, I'd rather know the game will be down for 6 hours than to be surprised with emergency maintenance this often.