Summoners, we recently encountered an issue with the Alliance Quest Setup Phase Starting Timer that may cause the Setup Phase Starting Timer to display erroneous information, though we are working on a fix for it as quickly as possible. Additionally, if the Setup Phase does not let you plan your days in advance, you will be able to once the Event officially begins on the Alliance Quest Start date.

For clarity, the next Alliance Quest Enlistment Phase will begin on December 5 at 20:00 UTC, regardless of what the in-game timers display.

The next Alliance Quest Start will be on December 6 at 20:00 UTC. This is when Summoners should be able to enter each Map. Thank you for your patience and understanding as we work to resolve this issue.
Alliance War Season Rewards will start to roll out to Summoners very soon. These will take a while to get to everybody, so do not worry if an Alliance Mate receives their rewards, but you haven't yet. We thank you for your patience.
Forgive me if this violates the rules, but: Dearest Kabam...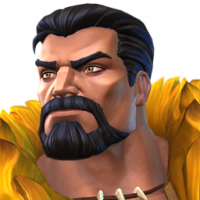 Aaronk90
Posts: 55
★
Can we please just take the game down for awhile, get it right, and bring it back up? Or at the very least, take AQ and AW down until things are back to normal? The silver lining to this whole situation is that the issues mostly took place upon conclusion of the most recent alliance wars. That being said, placement phase is happening now, not to mention the numerous times the game has been down during this AQ cycle. How long can this go on with intermittent outages? I think I speak for most players when I say: take it down for an extended time, fix it, and let's get back to normal. Personally, I'd rather know the game will be down for 6 hours than to be surprised with emergency maintenance this often.