Due to an issue with Alliance War Defense Tactic, we will be ending this Alliance War Season effective immediately. This current War will not count towards your Alliance War Season Score. War Season eligibility rewards will be reduced to 2 Wars in the Season.

We understand that this is not a perfect solution, but without the ability to remove or freeze the War Rating quick enough, the rest of our Alliance War season would be compromised.

This war will remain active, and in-game, you will still see the season until tomorrow. After we end the season tomorrow, we will be taking some time to collect data and remove the changes to the Alliance War Season score. Once that is complete, we will be able to send out Alliance War Season rewards.

We apologize for the inconvenience.
Forgive me if this violates the rules, but: Dearest Kabam...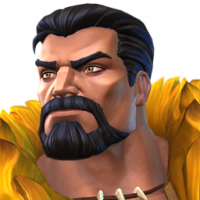 Aaronk90
Posts: 55
★
Can we please just take the game down for awhile, get it right, and bring it back up? Or at the very least, take AQ and AW down until things are back to normal? The silver lining to this whole situation is that the issues mostly took place upon conclusion of the most recent alliance wars. That being said, placement phase is happening now, not to mention the numerous times the game has been down during this AQ cycle. How long can this go on with intermittent outages? I think I speak for most players when I say: take it down for an extended time, fix it, and let's get back to normal. Personally, I'd rather know the game will be down for 6 hours than to be surprised with emergency maintenance this often.