Please note that when we enable the 1 Loyalty Cost for Revives in Alliance Wars for Season 34, they will not be visible from the screen that appears when you choose to Revive or Heal a Champion from the Fight Screen.

You will be able to purchase Revives from the Loyalty tab in the Store Menu.
Let's talk about the new cavalier difficulty objective...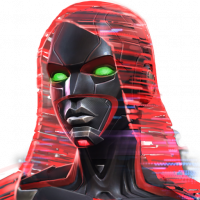 Kill_Grey
Posts: 8,666
★★★★★
Really? I mean, really? This again?
Really?!
Is this Kabam's idea of "rotating the special objective every month"? Not like cavalier difficulty isn't already a freakishly long grind with high ranked 5*s and 6*s, but now we have this stupid objective again?!
I'll pass this time, because I know how stressful it was the first time around.