**KNOWN ISSUE**
Some items are displaying erroneous star ratings. This seems to be happening most on items where typically there are no star ratings. We have found the cause for the issue and it will be resolved, targeting mid-late next week.
Warlock's sp2 is broken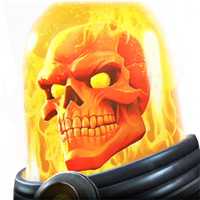 bumble-bee
Posts: 73
★
Hello global,
Today I was fighting against domino with my warlock in AW.
At one point I parry stunned her, hit a medium and immediately launched sp2.
However, she was able to block it because warlock started sp2 animation far away from domino.
I remember this was known bug (sp1 & sp2 broken) and was fixed in Oct or Nov 2020.
But, it seems the bug still persists.
Hope Kabam will acknowledge and fix this.