**KNOWN ISSUE**
Currently, Alliance Prestige (as it concerns Alliance Quests) is not taking Relic Prestige into account. If possible, we are working to address this for the next round of Alliance Quests but will have more information for you when it is available.
Warlock's sp2 is broken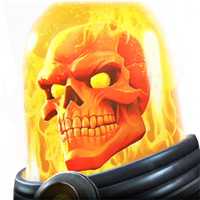 bumble-bee
Posts: 73
★
Hello global,
Today I was fighting against domino with my warlock in AW.
At one point I parry stunned her, hit a medium and immediately launched sp2.
However, she was able to block it because warlock started sp2 animation far away from domino.
I remember this was known bug (sp1 & sp2 broken) and was fixed in Oct or Nov 2020.
But, it seems the bug still persists.
Hope Kabam will acknowledge and fix this.