Summoners, the Necrosword Crystals (the crystals in the Knull Cavalier Preview Bundle) currently have a higher than intended drop rate of 6-Star Champions.

We will be leaving the crystals as is for the time being, but will be correcting the drop rates before Knull receives his official release on October 28th. To ensure that this does not affect anybody that purchased this preview bundle, we will be auto-opening these crystals before that date, but this means you will not see what you received. To avoid any confusion, please open your crystals yourself ASAP.
Abyss questions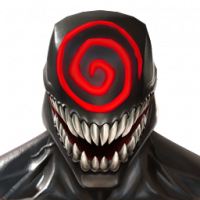 VictorVanDoom
Posts: 24
So I'm going to do my initial completion of the Abyss and my team is probably gonna be:
5*Aegon r5 sig200
6*Doom r3
6*Ht r2
6*Symbiote Supreme r2
6*Void r2 sig 56
First question: Would you take in Void with that sig level and with whom would you replace him?
Second question: Would you recommend to switch any other characters listed above?
I have 64 L1 revives, 30L4 and 20L3 health pots and 4500 Units. Do you guys think I'm good to go?