Earlier today, there was an issue where Summoners that logged on shortly after the Login Calendar switched over for the day didn't receive the Cosmic Ghost Rider login crystal. We've fixed the issue for players receiving the crystal now but will have to collect data and send out the crystal to all players that didn't receive it next week. We apologize for this inconvenience and look forward to making it right for you all.
Are you exited with the last 3 milestones in SOP?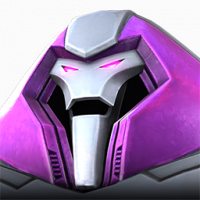 GOTG
Posts: 779
★★★
I'm personally not interested with these kind of rewards. The amount of tier 3 alpha and tier 6 basic are so little that it's almost meaningless and 75 6* sig stones look weak as h.

SOP is kind of coming to an end to me.