Cavalier crystals - then and now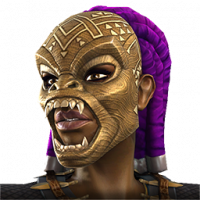 tkhan08
Posts: 183
★★
I have opened a lot of cavalier crystals from the day one. The first 1-2 weeks, I was getting so many 5*. However, from last two weeks I have noticed 5* not dropping as they were. I asked my alliance mates who also open cavalier crystals and they noticed it too.

To confirm it, I also watched many cavalier crystals opening on YouTube. There is definitely reduction in 5* dropping from these crystals.

Well, today was my last cavalier crystals crystal opening. Got 7 3* and 5 4* from the 12 crystals I opened.

I am sure kabam will deny it but it certainly isn't same it was. Same happened with PHC, when drop rates were visible, I was getting so many 4* from them. It's been over a month I pulled any 4* fun PHC and I open several PHC weekly.
This discussion has been closed.