Alliance War Season Rewards for Season 13 have now been distributed. Compensation for individual Wars will be sent later today (Nov 20). You can leave your alliance and still receive the individual Wars Compensation. We are also investigating an issue with Champions stuck in AQ. At the moment Days 1-4 of Honor Rewards have been paid out, Day 5 and full Rewards are still coming!
SH Rank down tickets here, but no gold or Iso?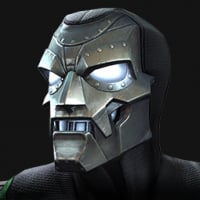 mitchy231
Posts: 24
★
I just received my SH rank down tickets and while I get the catalyst and alphas back, I do not get any of the gold or iso used back. Was this intentional? This seems like a big miss from Kabam, as gold has become so scarce in the game (for most players) and iso as well.
This discussion has been closed.