Alliance War Season Rewards for Season 13 have now been distributed. Compensation for individual Wars will be sent later today (Nov 20). You can leave your alliance and still receive the individual Wars Compensation. We are also investigating an issue with Champions stuck in AQ. At the moment Days 1-4 of Honor Rewards have been paid out, Day 5 and full Rewards are still coming!
Black Widow Claire Voyant Regen- Working as intended?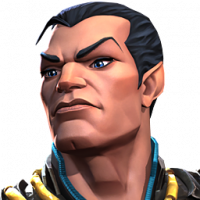 UniversalGaming
Posts: 120
★
Can Kabam employees confirm that is the regen of Black Widow Claire Voyant working as intended or bugged because I'm not willing to spend tons of cash for a champ who'll get nerfed down a couple of months later stating her abilities are bugged.
This discussion has been closed.