Dev Diary: Spring into Summer 2021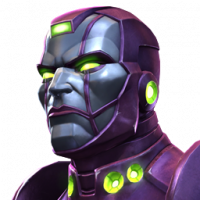 MCOC Team
Posts: 393
Administrator∙Moderator ›
Greetings Summoners,

After what feels like an Age of Ultron since we last sat down for a homely fireside chat about The Contest. In that time, the team has been busy delivering on the majority of the awesome things we announced last year. From new Act content, a succession of Back Issues, Alliance tools, node improvements, undo button, a bonanza of Champion Updates, selling from stash, a raft of Incursions updates, and so much more in between.

We didn't deliver on everything though (Summer of Pain, *cough* *cough*). Development priorities change, YOUR priorities change, and we evolve with The Contest as it grows. However, some things haven't changed, and we're still hard at work on some of the awesome things we announced last time, many of which are that much closer to being in your hands.

Last time out, we waxed lyrical about our vision and goals, this time, we're getting straight to the meat. So without further ado, let's dive into the first Dev Diary of 2021!

Read all about it here!