Summoners, we are aware of an issue where the Summoner Sigil's Golden Circle Quest is not available to all players. We are continuing to investigate this. We will be sure to compensate for any missed Gold once we have fixed the issue.
Mephisto Takes Damage from Nova Flame???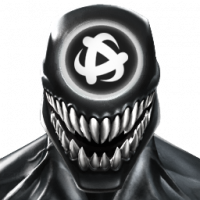 Midknight007
Posts: 722
★★★
Mephisto is supposed to gain power instead of damage from incinerate energy:
Yet Mephisto takes damage from Human Torch (especially when Nova Flame is placed on him:
Yet Nova Flame is treated like Incinerate Debuffs... Why would this suddenly change the type of damage being taken? I would think the issue is that how the passive damage is programmed is not allowing Mephisto's ability to prevent the damage (as it is a passive charge that is treated like a debuff).
Can Kabam clarify this, as it looks like an oversight?