**HOTFIX AND GOODIES**
Our latest Hotfix is now live for both iOS and Android! Please manually update your game. Additionally, because of the bugs' impact on energy refill consumption, we have provided summoners with Energy Refills and a few other items to assist in the Contest! Sign in and check your messages now to claim yours!
Mephisto Takes Damage from Nova Flame???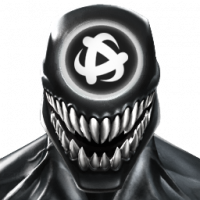 Midknight007
Posts: 724
★★★
Mephisto is supposed to gain power instead of damage from incinerate energy:
Yet Mephisto takes damage from Human Torch (especially when Nova Flame is placed on him:
Yet Nova Flame is treated like Incinerate Debuffs... Why would this suddenly change the type of damage being taken? I would think the issue is that how the passive damage is programmed is not allowing Mephisto's ability to prevent the damage (as it is a passive charge that is treated like a debuff).
Can Kabam clarify this, as it looks like an oversight?