**KNOWN ISSUE**
An unknown error has resulted in Grandmaster Gauntlet progress being reset for a portion of our playerbase. As a result, we will be temporarily removing the Grandmaster Gauntlet as a playable mode. The mode will be reinstated when the team has resolved the issues.
**KNOWN ISSUE**
There appears to be a bug causing missing VFX (visual effects) for a number of elements including traps, phasing and some blocking animations.
The team is aware and looking into the cause of the issue.
Who is the best champ from 2020?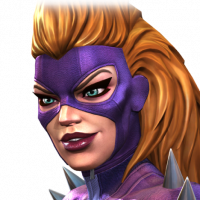 IcePick
Posts: 212
★
If you had all maxed out at 5*, had none as a 6, and had a selector and could take any as a 6 star, which would it be?
Who is the best champ from 2020?
167 votes