Why is Power Snack a node in Battlegrounds?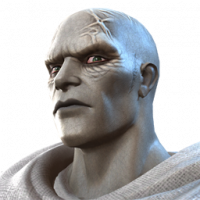 GrassKnuckles
Posts: 1,895
★★★★★
Am I the only one who is sick of eating SP3s just cause I dexed to bait a SP?
Not every AI is gonna throw it instantly so there is a thing called baiting. You usually have to dex in order to do that. But here's the catch. Dexing will trigger a power gain, either just making the situation worse, or forcing a SP3 tank.
I have queued up 3 times with this node and I am already close to quitting because I am not putting up with these power gain nodes in a competitive fashion. Am I supposed to fill 30/30 in petrify champs or something? It's not fun when doing what I am supposed to do to, which is not push to SP3 and bait, fails anyway.
In regular questing, fine, I can deal with bringing 3-5 champs who can do this node decently. AW? Yeah you can prepare which champs you want for your path. But Battlegrounds? You can't throw all your power control champs in a deck when you need to pick defenders, and even just counters to the occasional Korg. And even then, there is always the chance to not even have to chance at drafting them. I've thrown a Red Goblin in a deck as my only counter to Peni and I can't tell you how many times my opponent drafted a Peni and I wasn't given the option to take Roblin.
This was also one of the reasons I disliked the Summoner Showdown node design and made my opinions clear in this thread
https://forums.playcontestofchampions.com/en/discussion/285640/why-is-spite-in-the-summoner-showdown#latest
Summary: Power Snack and power gain nodes in general aren't a good node design for this specific content in my personal opinion. You can't throw every counter to this node into a deck and sometimes not even be able to use said counter. This is a perfectly acceptable node in other content but not this. Do you agree or am I the only one suffering with this issue