Compensation for the Issues that we experienced on November 8th and the rewards that were unable to be claimed due to those issues are being sent out via in-game mail on November 15. Alliance War season rewards will be sent out on approximately November 20. Leaving your Alliance prior to this will result in missing out on your season rewards.
Alliance Quest Season 6 - Discussion Thread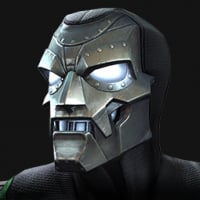 Kabam DK
Moderator ›
Posts: 222
Hey Summoners,

Over the last year, Alliance Quests have changed a lot. We've had Sentinels added, a new Season, new Minibosses, and even a new Map among other big changes, like the addition of Tier 5 Basic Catalyst Fragments.

As we move closer to our next evolution, we wanted to give you an early look at Alliance Quests: Season 6. We're currently working on this new update to Alliance Quests, and we are hoping to launch Season 6 alongside our 23.1 release next month.

We are still working on the exact date and the contents of this update, and we will have a formal announcement with more information closer to the launch, but wanted to bring you some of the information we do know as early as possible so you can prepare yourselves for the dawn of Season 6: Mad Titan's Wrath.

Read all about it here: https://forums.playcontestofchampions.com/en/discussion/139441/early-look-alliance-quest-season-6

Remember, All of this information is subject to change.If you have feedback, please share it with us!
Post edited by Kabam Miike on